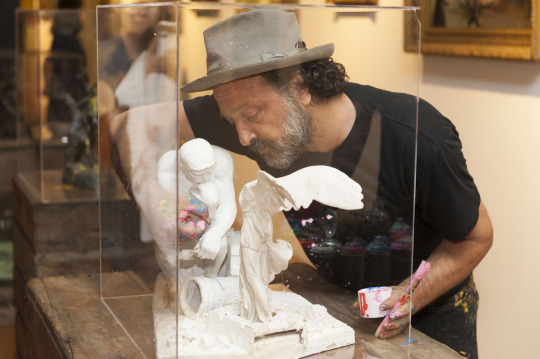 Solo Exhibit at ARA Museum (Seoul, South Korea)
June 2016 marked the debut of Mr Brainwash's spectacular solo shows in Asia.
He opened his first exhibition in South Korea at The ARA Modern Art Museum in Insa-dong in Seoul.
Large mixed media murals were on display showcasing Mr Brainwash's iconic artwork and larger than life scope.
Some of the highlights include a massive 15ft tall wooden AT-AT from the Star Wars movie franchise, a room full of hanging vintage cameras, and a white room splashed with pink paint.