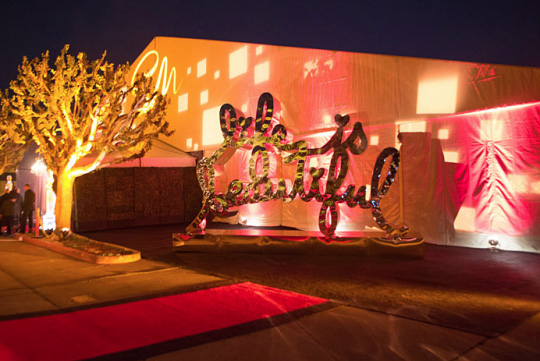 Oscars After Party Hosted By Seth MacFarlane
By 2013, Mr Brainwash was truly one of the most in-demand artists, worldwide.
He continued to play with pop culture and designed the décor for the Academy Award After Party held by the Oscar host, Seth MacFarlane.
The artist decorated the party space with his Rockwell, Botero, and Degas re-imaginations, as well as playful, large-scale sculptures.