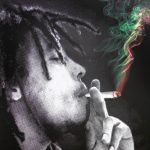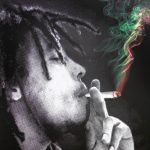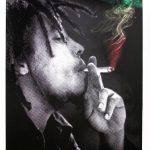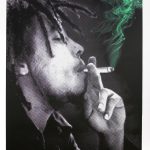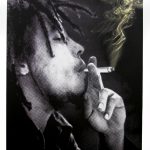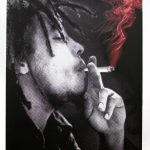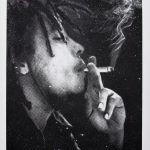 Happy Birthday Bob Marley – Jamming
"Live for yourself and you will live in vain. Live for others, and you will live again." – Bob Marley
Today, for the birthday of Bob Marley we are releasing a limited-edition series of prints. Popularized with bringing reggae music to the masses, Bob Marley embodies the spirit of a true music legend. We remember him today with the revelation of one love, signifying the universal love and respect for all people.
A one color screen print hand finished with water color.  Each screen print is signed and numbered, with a thumb print on the back. Available in five different color varieties and two diamond dust size varieties.
Print Size: 38 x 50 inches
Horizontal Colors: Edition of 15
Green: Edition of 25
Yellow: Edition of 25
Red: Edition of 25
Print Size: 22.5 x 30 inches
Diamond Dust: Edition of 50
Shipping is estimated at 2-4 weeks on all domestic orders and 3-6 weeks on all international orders.
All Sales Are Final. We will not offer refunds or exchanges. We are not responsible for damaged, stolen, or lost orders. Only one of each per customer.
"BOB MARLEY" is a registered trademark of Fifty- Six HopeRoad Music Limited. © FIFTY-SIX HOPE ROAD MUSIC LIMITED